How do I add a subdomain?
Important: This article is out of date by 2023. cPanel has completely changed the way you add a subdomain. This is currently done via Domains. At the moment we have not yet written a new step-by-step plan for this, the steps below are still for the old situation.
If you want to clone or test your website, or install a different CMS such as WordPress it can be useful to use a subdomain. An example of a subdomain is support.neostrada.com, where support is the subdomain.
Important
Before we start, it is important to note that the subdomain (or wildcard) DNS record is correctly pointing towards the server on which you want to use the subdomain.
Also read: How do I manage my DNS records?
Steps to add a subdomain
Step 1: Log in on cPanel.
Also read: How do I log in to WHM or cPanel?
Step 2: Under the Domains category, go to Subdomains.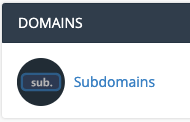 Step 3: Enter the subdomain you are looking to add, and select the document root. The document root is the directory that holds the website data, and the folder that can be used to install your website.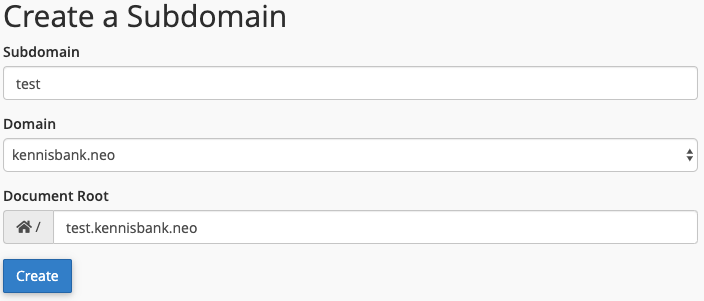 Once you see the screen below the subdomain has been successfully created!
You can now, for example, install WordPress, use the subdomain for testing, cloning, staging or other uses.
Also read: How do I install WordPress?
This knowledgebase article was last updated on: 11 May 2023